Since 1978 Guido's has maintained itself as a favorite among locals and visitors alike.
ABOUT
In a luscious courtyard embraced by the shade of trees and colorful bougainvillea you will enjoy Yvonne's daily specials of fresh fish, seafood platters and meats. Traditional Swiss-Italian cuisine, great tasting pizzas & lasagnas cooked in a well seasoned wood-fired oven and the homemade pastas, make it a unique dining experience that will keep you coming back for more. Homemade ice cream and exquisite desserts, a list of finely selected international wines and Guido's famous pitcher of Sangria help round out a memorable meal.
Read More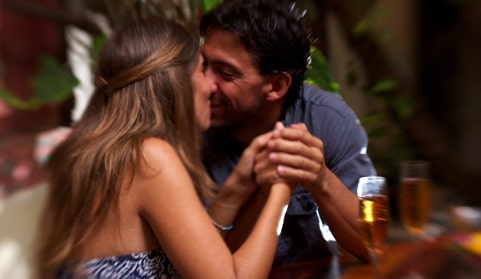 Consistently good food, pleasant atmosphere and great service.
LUNCH AND DINE WITH US
Ave. Rafael E. Melgar #23
Between 6th & 8th Street | On the Waterfront
Only during office hours Monday to Friday from 9:00 to 13:00
Monday 14:00 – 22:00
Tuesday 14:00 – 22:00
Wednesday 14:00 – 22:00
Thursday 14:00 – 23:00
Friday 14:00 – 23:00
Saturday 14:00 – 23:00
Sunday 14:00 – 22:00
We accept Visa, MasterCard and AMEX
A place where success is measured in smiles walking out the door. A special note from Guido's team.
Health and safety have always been and will continue to be the priority in all of our operations.
We want to inform the public about the measures we have taken in the restaurant to protect our employees and diners.
Guido's keeps its doors open according to the guidelines and schedules established by the health and municipal authorities. Please check the current hours.
We have reduced the seating capacity to be able to establish the necessary distance between the tables and promote compliance of all health and safety measures.
Our employees are following strict protocols that cover the reception of supplies and their handling to the preparation and presentation of dishes as well as the interaction with our guests.
Everyone who enters the restaurant must wear a face mask, have a normal temperature, disinfect hands and shoes, and affirm that they do not present any symptoms.
Diners must wear face coverings at all times except while seated at the table.
All contact surfaces such as tables, chairs, menus, and doors are disinfected regularly and after each use.
Dishware and utensils are washed at high temperature to sanitize.
Employees with symptoms are referred to the health clinic for medical care and are required to follow the directions they receive.
We appreciate your attention and cooperation in following these guidelines during your visit to Guidos.